While IoT systems for off-road mobile machines have existed for several years and under different names, many equipment manufacturers can today offer connected solutions that take it to the next level by recommending or notifying machine operators how to maximise performance and longevity. Modern-day IoT solutions come with advanced functionality that includes remote diagnostics, over-the-air updates, smart hydraulics, data analysis, user-automated report generation, and the ability to drive machine and personnel efficiency.
As the sector's efficiency regulations and targets keep on expanding, OEMs and end users will continue looking for new ways to add zero-emission solutions to their offering. With this thought in mind, electrification has become a significant driver for today's IoT equipped machinery.
The integration of IoT systems for heavy equipment manufacturers has become apparent in line with the emergence of hybrid and electric excavators, and other off-road machines. Here, integrated IoT can easily transmit battery voltage trends and charge status on a cell-by-cell basis to the OEM. In short, IoT is being deployed to optimise battery technology and boost quality control. Such systems enable the required tracking and documentation that render electrification the optimum choice for machine manufacturers and a desirable attribute by end users.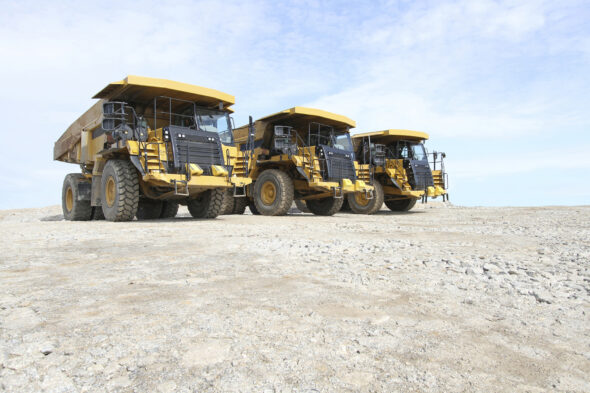 Data drives decisions
For fleet owners and managers, IoT systems not only offer visibility into and the possibility to deliver better fleet, operator and asset efficiency, but route and location optimisation, efficient fuel usage, the ability to upgrade software remotely, and near real-time operational data. IoT systems may also provide help in reducing accident risks, wear and tear and damage claims from third parties. In fact, wherever mobile equipment is in use, IoT provides opportunities for greater productivity and cost efficiency.
In simple terms, mobile IoT solutions deliver valuable insights for fleet maintenance, providing managers with an important view into the operating status and the deployment of expensive assets. Data provided can include fuel costs, idling time, accidents, productivity metrics, compliance violations and other contributors to fleet management costs. Thus, fleet managers can be highly proactive and make that benefit their profitability.
For equipment manufacturers, the data gathered from machines in the field allows them to better serve customers, increase their margins on services, and increase aftermarket retention on spare parts. OEMs can engage owner operators when it becomes apparent that something is awry, and service machinery when required, instead of at pre-set intervals. In addition, manufacturers can gain more detailed insight into their machines as they operate in the field.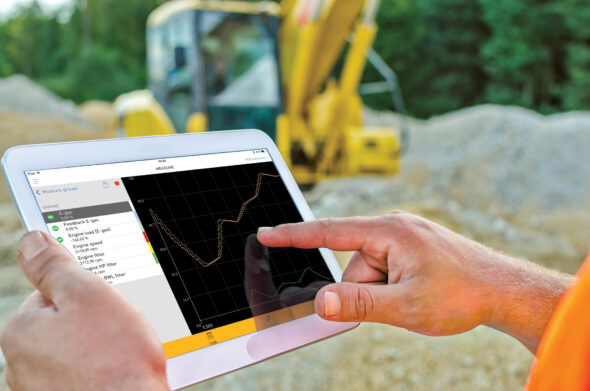 Tracking and monitoring
Another advantage of IoT systems is that they can help fleet managers invoice for projects and bid on jobs with higher levels of accuracy. How so? Well, IoT systems track equipment use down to the minute, and monitor important related costs such as fuel, general usage patterns and maintenance. As a result, it becomes far easier to calculate project costs and generate more precise estimates for forthcoming jobs.
Additionally, IoT can reduce emissions by optimising a fleet's routing and travel efficiency. IoT also allows for the monitoring of idling, which burns fuel and gives off pollutants. Through close monitoring, it is possible to identify circumstances under which vehicles are left in idle mode.
It is also worth noting that IoT for off-road mobile equipment can help reduce the risk of accidents for both operators and co-workers. For example, data provided by IoT systems may deliver coaching opportunities for operators.
Further safety data includes: tyre pressure and temperature monitoring; third-party axle load monitoring; alerts for harsh braking, hard acceleration, excessive idling and unsecured seatbelt; and geofencing. Through the adoption of IoT solutions as a safety technology, it is possible to receive tools to coach and assess employees. Investment in such technology becomes particularly valuable when contemplating the cost of an IoT solution against the potential cost of an accident.
Importantly, today's IoT systems are designed to withstand harsh industrial and outdoor environments and are suitable for both new and retrofit applications.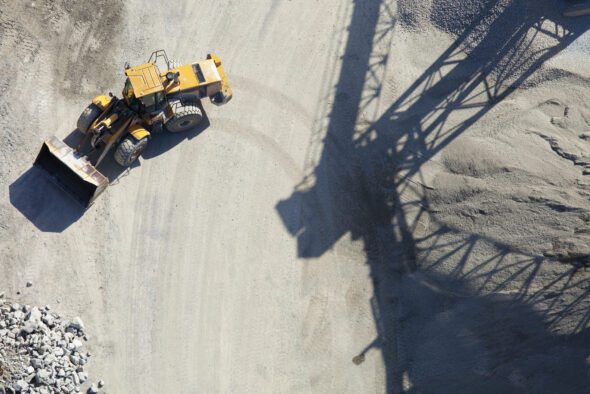 Future developments
The future of mobile IoT will be driven by standards on information exchange and interoperability, between components as well as between assets. Machine learning will potentially fuel further data refinement and analysis, and 5G networks may facilitate large scale changes in the control domain, such as autonomous equipment operation.
Hardware advancements will accelerate the shift to more advanced edge computing, where machine intelligence moves from the cloud to the actual machine.
In addition, in order to unlock and realise a big part of the potential value, digital twins need to be realised to a further extent than today. Connectivity is no longer an issue, and as edge computing increases in capacity, challenges on the cloud side will be to reduce processing and data storage while maintaining or increasing the level of useful information.
Using AI provides the potential to learn failure patterns and predict impending equipment failure if it is not serviced after a certain amount of time. The AI system might also recommend how to operate the machinery to maximise its working life, providing indications of the trade-off between longevity and performance.
Within industries like mining, autonomous equipment is very attractive. For instance, it can take hours to properly ventilate an area after blasting to make it safe for operators. Eliminating the need for humans in such applications will boost both safety and productivity. Therefore, further trends within some markets will most likely involve the roll out of 5G networks, which will change the way that data is transmitted via IoT systems, linking neatly to the potential for autonomous or driverless mobile equipment. It is almost impossible to deliver autonomous machines today with so few data points going to the cloud, largely due to the cost of not only sending it, but storing it, processing it and then driving decisions with it. 5G offers the ability to send a lot more data for the same or less cost, which will enable more real-time operations, such as streaming video.
In summary, a new era of innovation is being heralded through the use of digital ecosystems to support the complex mechanical, electronic and hydraulic systems found on mobile equipment and machinery. The motion control enterprises of today point towards safer, cleaner, more efficient and more reliable mobile equipment, and serve to marshal innovation for tomorrow's generation of connected off-road machines.
Joakim Wåhlstrand Hansson, Senior Technical Lead, IoT Center of Excellence, Parker Hannifin