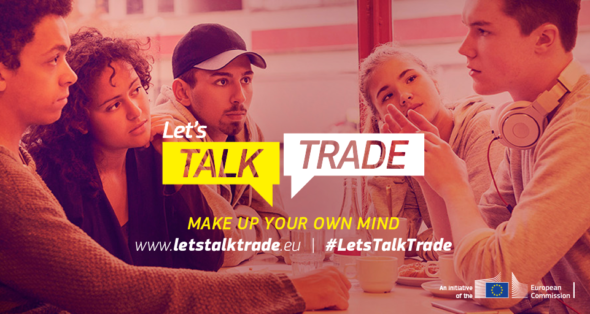 It is us who solved the Enigma secret, but somehow, we sometimes lack the courage to show ourselves to the world. We haven't necessarily had our sights on the foreign markets and opportunities in the past, while start-up nations such as Israel or Estonia have targeted exports with great success. When it turns out that the local market is not enough, it is very often already too late to prepare the global strategy. How to prepare for an expansion abroad from the very start? What can be helpful in that?
We would like to invite you to participate in the "GLOBAL EXPANSION – POLISH START-UPS ABANDON THE "GOLDEN CAGE" OF THE LOCAL MARKET" discussion panel, organized under the "Let's Talk Trade" initiative, which will take place on 19th of October during the European Congress of Small and Medium-Size Enterprises in Katowice, Poland.
During the meeting, we will like to discuss topics such as:
– The geography of the conquest of the world – where do we go and why there?
– Free trade agreements – where and with whom? Can they be beneficial
– Chances and threats for start-ups.
– We abroad – as bosses or subcontractors?
Panelists will include: Przemysław Grzywa (YES for Europe), Bartosz Studniarski (Komisja Europejska, Dyrekcja Generalna ds. Handlu), Piotr Czekierda (KGHM Cuprum), Anna Hejka (Heyka Capital Markets Group).
After discussion, Brainly and Cityglobe – Polish start-ups, which have successfully entered the global markets, will share their stories.
The meeting will be led by Artur Kurasiński (kurasinski.com) – mentor, investor, creator of the MUSE, co-creator of the series of meetings for entrepreneurs Aula Polska and competition for the best Polish start-ups -Aulery.
The panel will be held on October 19, 2017 (Thursday) at 2 pm during the European Congress of Small and Medium-Size Enterprise in International Convention Center in Katowice.
To participate please register on EKMSP.eu website.
Participation in the panel is free of charge.