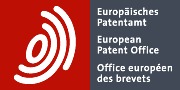 Patent filings at the European Patent Office (EPO) grew again in 2013, reaching a new record level. Companies from Poland filed 510 patents, slightly less than in 2012 (527), but an increase of 81% over the past five years. The number of granted patents grew by 19% from 80 to 95 and has almost tripled since 2009.
"Demand for patent protection in Europe is up for the fourth consecutive year," said EPO President Benoît Battistelli. "This growth is proof that companies from around the world continue to see Europe more and more as a premier hub of innovation. The strong position of European companies in patent-intense technologies once more underlines the central role of these sectors for employment and growth in the EU economy."
Akademia Gorniczo-Hutnicza, Instytut Technologii Eksploatacji, Politechnika Lodzka among top patent applicants 
Patent filings at the EPO from Poland showed a strong growth in Special machinery (from 3% to 7% of all Polish patent applications) and Biotechnology (from 2% to 6%). The five leading fields of technology were Special machinery, Civil engineering, Biotechnology, Measurement, and Mechanical elements.
In terms of relative specialisation, Polish industry held a strong position in Thermal processes, Food chemistry, Materials metallurgy, Special machinery, Mechanical elements and Furniture.
IMT International Tobacco Machinery was Poland's top patent applicant at the EPO with 20 applications. This was followed by Akademia Gorniczo-Hutnicza, Instytut Technologii Eksploatacji, Telekomunikacja Polska and Adamed rounding out the top five.
With Akademia Gorniczo-Hutnicza as the 2nd largest patent applicant in Poland, Instytut Technologii Eksploatacji No. 3, and Politechnika Lodzka No. 7, two universities and a research institute stood out among Polish applicants in 2013.
Patent filings and grants on the rise
In total the EPO received 266 000 patent filings last year, 2.8% more than in 2012 and a new all-time high. The US and Japan again had the bulk of filings, while China (+16.2%) and South Korea (+14%) once more claimed the lion's share of the growth. Filings from Europe remained stable overall, with some countries such as the Netherlands (+17.2%), Ireland (+9.4%) and Sweden (+7.5%) making gains, and others slowing including Poland (-3.2%), Belgium (-7.4%), Germany (-5.4%), the UK (-3%), Italy (-2.7%) and Switzerland (-2%). Filings from the US (+2.8%) and Japan (+1.2%) grew moderately, albeit from very high levels.
The EPO granted 66 700 European patents last year, an increase of 1.6% over 2012 and the highest number ever. In total, 95 patents were granted to Polish companies, an increase of 19% over last year, and almost three times as many as in 2009 (33).
Five European companies in top ten, Samsung in the lead
The list of top filing companies at the EPOwas again headed by Samsung (2 833 applications), followed by Siemens (1 974) and Philips (1 839). With BASF (5th), Robert Bosch (6th) and Ericsson (10th), three more European companies were among the top ten, well ahead of Asia with three companies, and the US with two.
Last year approximately 65.5% of the applicants at the EPO were large companies, 29% were SMEs and individual inventors, and 5.5% universities and public research institutes.
More information: www.epo.org