Saxo Bank celebrates its journey from an early online trading pioneer to a leading facilitator of global capital market access, servicing private and institutional clients in more than 170 countries with a party for all employees
In September 1992, the small brokerage that was to become Saxo Bank was founded in the heart of Copenhagen. The bank's founders, Lars Seier Christensen and Kim Fournais, quickly grasped the opportunities in using the internet and digital solutions to differentiate the business and offer clients better services, more products and lower prices. In 1998, Saxo launched its first online trading platform and became a fintech even before the term was created.
25 years later, more than 1300 of the bank's employees from all over the world will celebrate the anniversary outside Copenhagen on 16 September 2017.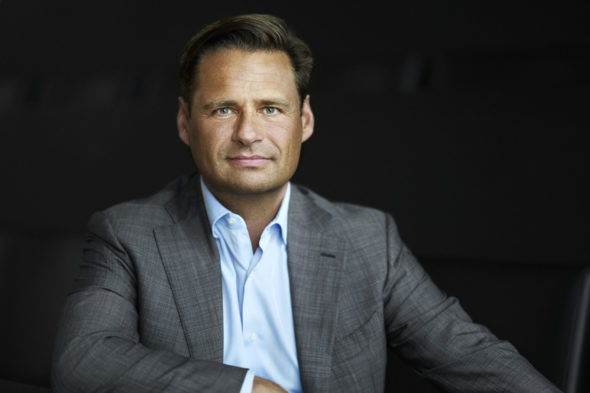 Kim Fournais, Saxo Bank CEO and co-founder, commented:
"Growing Saxo Bank from a small brokerage to a bank and technology company with more than 1500 employees is my life's work and I am extremely proud of what we have accomplished together. None of this would be possible without our fantastic Saxonians who work hard every day to create win–win solutions with our clients. It makes me proud that we have such a talent base in Saxo Bank.
Of course, 25 years is no age for a bank but it must be a record for a fintech. Our mission remains to democratise trading and investment by using technology to level the playing field in financial markets and provide both investors and traders with the same tools and market access as large institutions and fund managers."
"The way we trade has changed a lot since we launched our first online trading platforms. As a pioneer in the industry, we were among the first banks to move trading from land-line phones and paper spreadsheets to an online environment, with live price feeds, fast execution and increased transparency. In recent years we have expanded our offering to accommodate another behavioural shift; the transition to mobile trading. In August this year, mobile and tablet surpassed web as the most used front-end among our retail clients on SaxoTraderGO."
Today, Saxo Bank services clients in more than 170 countries offering unparalleled access to global capital markets through its award-winning, multi-asset trading platforms. To be able to cheaply and efficiently trade the global markets in 28 languages, in any currency, from your choice of device is simply a breakthrough for democratizing investment and trading.
At the same time, Saxo Bank offers "Banking as a Service" to other financial institutions and Saxo's trading infrastructure and model of collaboration is the technology backbone of more than 120 other financial institutions around the globe.
Fournais continued:
"I am confident that Saxo Bank will continue its expansion. A combination of client demand, technological advancement and regulation has created the perfect environment for the execution of our growth plans over the coming years.
Saxo Bank has always been ahead of the curve in deploying technology to better support its clients in the financial sector but we are in no way resting on our laurels. Recent initiatives in robotics and AI will ensure that we are increasingly relevant to our clients and deliver a best in class digital client experience. Alongside this, we have also launched our digital asset management solution, SaxoSelect, and the market's first fully digital trading solution for both corporate and government bonds."
Saxo Bank presented H1 results in August showing a 45 % increase in profits compared to same period last year. Built on a consistent year-on-year increase, client collateral deposits surpassed DKK 100 billion (approx. EUR 13.5 billion euro) earlier this year.