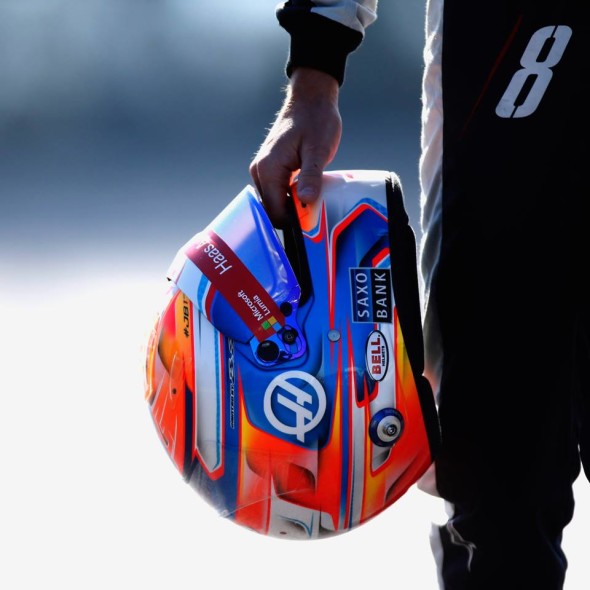 Saxo Bank announced today that it will use its sponsorship of Formula One racing driver Romain Grosjean in 2016 to showcase the strength and value of financial technology and innovation to the future of finance.
The online multi-asset trading and investment specialist which has become one of the leading players in the fintech space has had a high-profile presence in the FIA Formula One World Championship since 2014 and its latest agreement with former banker turned Formula 1 driver Grosjean marks the third year of a partnership that has been described as "strong and meaningful" by Kim Fournais, co-founder and CEO of Saxo Bank.
He said: "Our association with Romain gives us a fantastic platform to communicate out strengths and values to private investors and institutional clients across the world. Formula One is a sport that fits our brand perfectly because of the continued commitment to innovation and strength of technology that is needed to be successful, the accuracy of the data that is used to make crucial decisions that determine performance and the support of the team in the background.
"Romain spent almost three years as a banker in Switzerland when he was progressing through the junior motorsport and that makes him the ideal ambassador for our brand. He has a genuine understanding of what Saxo Bank does and a passion for trading. He is a perfect nexus between our clients and our business and we're proud that Romain is once again part of the Saxo Bank family in 2016. This latest agreement marks the continuation of our strong and meaningful partnership."
The Saxo Bank name will be prominently displayed on Grosjean's helmet and overalls when he races for the brand-new Haas F1 Team in 21 different countries during 2016. And Grosjean already proudly gave the world's media an early glimpse of his Saxo Bank support when his US-led team unveiled its 2016 F1 car for the first time in Barcelona, Spain earlier today.
Speaking at the launch, Grosjean said he was delighted to continue his partnership with Saxo Bank because he knows success in both Formula One and investing and trading is determined by having superior technology and infrastructure, embracing innovation and a resolve to be the best.
"There are a lot of commonalities between F1 and investing and trading," he explained. "There is the pressure of getting the best results in both disciplines, and behind that there is always a great team spirit where everyone brings in their expertise and is working together for the success and performance of the team.
"In investing and trading, it doesn't matter whether you're trading, stocks, bonds or oil, everyone is trying to find the right opportunity to achieve the best performance. It's the same in F1; everyone is always fine tuning and pushing their game."
As a successful Formula One racing driver, Grosjean's schedule will be packed this season. But he's already a big fan of SaxoTraderGO – the bank's sophisticated trading platform that is available through Smart Phone, Tablet and PC – which he uses to look after his own trading interests.
"I'm a racing driver that travels all over the world and I love investing and trading, so I use the platform personally," he confirmed. "I like that SaxoTraderGO works across devices and gives me instant access to financial markets at the point of my fingertip."
He is not alone. 20% of the bank's overall trading is currently done on mobile devices, of which 70% is done on smart phones, and 30% via tablets. SaxoTraderGO offers clients complete access to the bank's entire product suite; more than 30,000 different instruments across FX, CFDs, Stock, Options and Futures. More than 60% of all Saxo clients have now tried the new SaxoTraderGO platform and over 50% of those previously trading on Saxo's other platforms have voluntarily moved to the new platform.