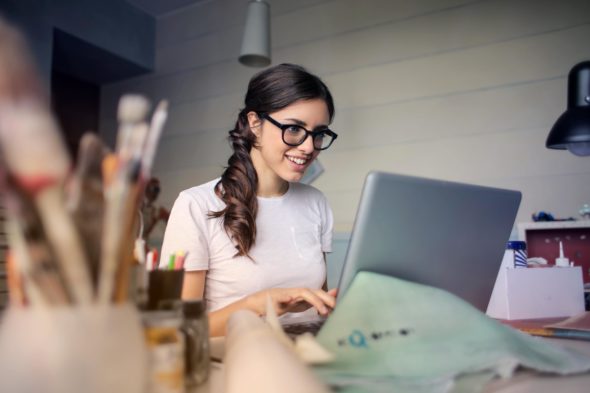 There used to be a day when young people climbing onto the employment ladder could expect to do better than their parents, get a better job, take a step up the social scale. Those were the days of the job for life, the solid retirement pension at the end of a career.
Those days are long gone. People work later and later into life, precariousness has replaced stability, jobs move abroad to cheaper markets, people move abroad to look for better work. Unpredictable, unstable, mobile is the new normal for employment in a globalised world. People – especially young people – have come to expect periods of unemployment.
Poland is a good example of this new reality. Youth unemployment averaged 27.81% from 1997 until 2017, reaching an all time high of 44.20% in November 2002. Hardly surprising then that Poland is one of the countries with the highest emigration – almost 260 000 in 2015.
"Basically, there simply was no work," says Gosia, from the city of Radom in Poland, where unemployment stood at 20% when she answered an advertisement for care workers in the United Kingdom, where she remains today. Gosia's story features in a video on the voices of Polish migrant workers, produced by the ChangingEmployment project, an Innovative Training Network funded by the EU under its Marie Skłodowska-Curie Actions.
Running for almost four years until November 2016, the project brought together 15 young researchers in a network from eight countries – the United Kingdom, Poland, Hungary, Sweden, Belgium, France, Spain and Canada.
Under the guidance of senior academics and with support from the European Trade Union Institute and other partners, the students worked together to explore how European labour markets are evolving, with a focus on three areas that characterise the experience of work today: management and employee relations, inclusion and exclusion at work, as well as employee wellbeing and work-life quality.
"There are themes emerging in terms of how work regimes are changing on the European continent," says project coordinator Paul Stewart of the University of Strathclyde in Glasgow. "It is not a complete rupture with the past. But there are changes taking place that are making it more difficult for people to work and live the way they did before… due to a lengthening of the working day and an intensification of the work they do."
For Dr. Adam Mrozowicki, who coordinated the project for the University of Wroclaw in Poland, "participation provided us with new networking opportunities within European academia, labour and business, which was fundamental for… studying the changes taking place on the labour market and in industrial relations."
Mateusz Karolak was one of the young Wroclaw researchers on the project, working on the inclusion and employment of returning Polish migrants from the UK. For him, the network was "a great opportunity" to meet colleagues from around Europe, "and to share our interest and our research results".
This was exactly what the project sought to achieve, to train a cross-European and inter-disciplinary network of social scientists equipped to understand, analyse and provide policy responses to the changes in the world of work – one of the greatest social, political and economic challenges facing Europe in the years to come.
For Paul Stewart, the project has achieved beyond expectation: "Normally, you will be in academia 10-15 years before you make an international network, if at all. Our students now have this experience of working internationally with colleagues across disciplines that can take people a long time to learn. And there are all kinds of synergies that have evolved between them that you could not have anticipated. It is extraordinary."
Marie Skłodowska-Curie Actions – 20 years of European support for researchers' work
Since 1996, the Marie Skłodowska-Curie Actions have provided grants to train excellent researchers at all stages of their careers – be they doctoral candidates or highly experienced researchers – while encouraging transnational, inter-sectoral and interdisciplinary mobility. Researchers working across all disciplines, from archaeology, life-saving healthcare to 'blue-sky' science, are eligible for funding.The programme is named after the double Nobel Prize winner Marie Skłodowska-Curie to honour and spread the values she stood for. To date, more than 110 000 researchers have participated in the programme with many more benefiting from it – among them nine Nobel laureates and an Oscar winner.
The MSCA earlier this year announced the funding of its 100 000th fellow. To celebrate this significant milestone, the European Commission is showcasing 30 exemplary researchers (among them 18 women) and their projects funded by the MSCA, highlighting the programme's commitment to excellence and worldwide mobility in research. 
The European Researchers' Night (NIGHT) is a Europe-wide annual event, which takes place on the last Friday in  September. Funded by the European Union through the Marie Skłodowska-Curie Actions (MSCA), it is designed to make EU scientific research fun and accessible for everyone. Started in 2005, the event offers its one million plus visitors every year a myriad of entertaining activities, including hands-on experiments, presentations, demos, quizzes, lab visits and opportunities to meet the researchers. 
During the 2014 to 2020 funding period, with a budget of EUR 6.2 billion, the MSCA will support around 65 000 researchers, including 25 000 PhD candidates.