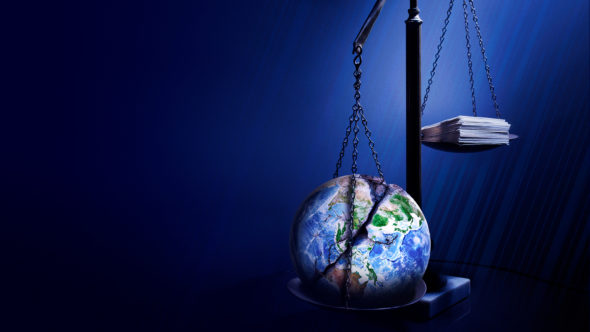 "The virus outbreak has set three major macro impulses in motion: a global demand shock, a global supply shock and an oil war that has forced prices to multi-year lows. This final development will result in an enormous destruction of capital and, soon, structural unemployment." says Steen Jakobsen, Chief Economist and CIO at Saxo Bank.
"The triple hit to the global economy almost guarantees 2020 will be a lost economic year, with policymakers needing to pull out all the stops to address a real, global recession.
"This current disruption has already eclipsed the 2008 chaos in some markets, as we suddenly find ourselves in a period in which some markets can move up and down more in one day than in an entire year and reflects how illiquid markets are.
"In an environment of panic deleveraging, the 'cash is king' mantra arises. Funds, banks, investors and even companies suddenly see not only a dramatic mark-down of asset prices, but wild swings in correlations across portfolios and swings in P&L.
Continue reading

"Saxo Q2 Outlook: A World Out of Balance"