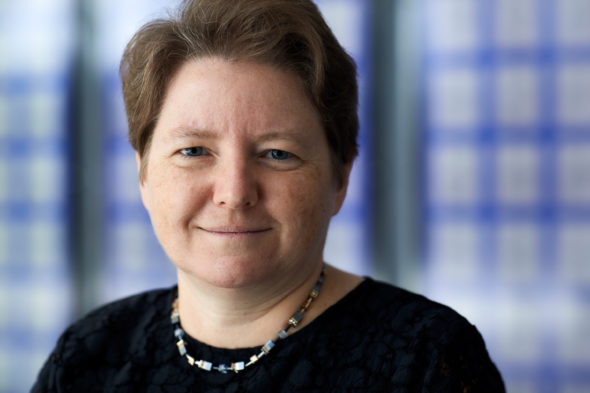 The European Patent Office (EPO) announces that Polish inventor Marta Karczewicz has been nominated for the European Inventor Award 2019 as one of three finalists in the category "Lifetime achievement" for her work in video compression. She has dedicated her career to inventing technology that has enabled the compression of video files by a factor of 1 000 without losing perceivable image quality.
Karczewicz's hundreds of inventions have helped make it possible to stream high quality video, run video conferences and use virtual and augmented reality on mobile devices. Today, as a Vice-President of Technology at Qualcomm Technologies, she continues to work at the forefront of new developments.
"Marta Karczewicz is a prolific inventor," said EPO President António Campinos about her nomination as a finalist for the European Inventor Award 2019. "Her many contributions to codecs and technical standards have facilitated the transformation of video streaming and the video entertainment industry for the benefit of consumers." The winners of the 2019 edition of the EPO's annual innovation prize will be announced at a ceremony in Vienna on 20 June.
Every time a video is streamed, it is likely using the standard she has helped shape
Audiences worldwide are watching more and more videos on a variety of devices, demanding increasingly higher streaming quality. But as video streams contain a huge amount of data and require large bandwidth and storage spaces, video and IT specialists needed to find a way to compress data without compromising image quality. Over the past 20 years, Karczewicz has invented technology which enables video to be compressed by a factor of 1 000 without losing perceivable image quality, and which today allow audiences across the world to stream videos with a standard internet connection. Every time a video is streamed on an online service or broadcast over a high-definition television signal on many terrestrial broadcast networks, it is likely encoded using the Advanced Video Coding (AVC) video standard she has helped shape.
Karczewicz has always been passionate about mathematics and is a great fan of films with special effects. Having ranked among the top ten at the Mathematical Olympiad in Poland, she accepted a grant from Nokia to study signal and image processing at Tampere University in Finland. There, she developed an interest in data compression. "I like problems which require analyzing large amounts of data and looking for patterns and that's what basically video compression is," says Karczewicz.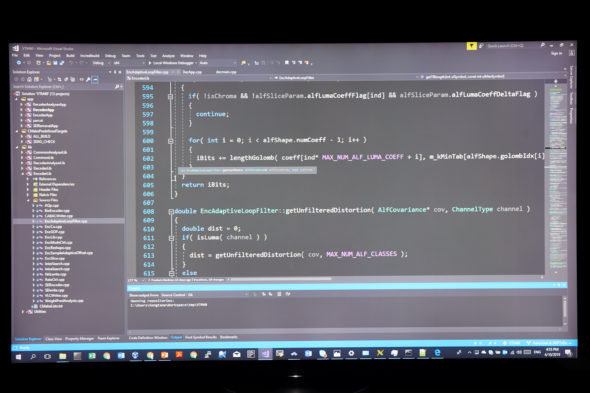 While later working for Nokia, Karczewiczdeveloped key components of AVC, the most commonly used video codec on the market for the recording, compression and distribution of video content worldwide. The codec is the technology which compresses the video, based on the principle of reducing redundancy or repeated information by exploiting the similarities within a frame or between successive frames in a video. Codecs are bundles of modules and algorithms that run processes on consumer devices.
One of Karczewicz's most notable inventions relating to AVC has been her patented deblocking filter, typically used in set-top boxes, that smoothens pixels arising along sharp outlines and 'ghost-like' halos in images. AVC simplifies images for transmission by breaking them down into simpler blocks of information. It reduces the file size but it also gives rise to sharper contrasts between adjacent blocks. The deblocking filter is used to examine pixels within neighboring blocks and smoothen out sharp variations, maintaining image quality while reducing file size.
Karczewiczwent on to complete a doctorate and worked at Nokia for several years before moving to San Diego, United States, in 2006 to work at Qualcomm, where she is now Vice President for Techology at Qualcomm Technologies. There, she continued to develop cutting-edge codecs and contributed to the latest video coding standards including High Efficiency Video Coding (HEVC), an AVC successor, enabling faster streaming on mobile devices.
Making video streaming available for everybody
The codecs which Karczewiczhas worked there have transformed the video entertainment industry and made video streaming available to wider audiences. Her hundreds of inventions have given rise to popular online streaming services, allowing audiences worldwide to watch films and series on their tablets and smartphones, too.
Over the decades, Karczewicz has been named as an inventor on over 400 patent applications, of which nearly 130 have become granted European patents. For Karczewicz, patents are a vital catalyst in her field, facilitating the transfer of knowledge and helping to advance technology. "Companies have to protect their proprietary expertise, but they also have to work together if they want progress," she says, adding that intellectual property has enabled her and peers to share inventions, build on each other's ideas and advance technical standards across the industry: "We make our inventions known so that others can take them further and be inspired by them. When that happens, it makes me even more proud."
Transforming the video entertainment industry
Patenting inventions and incorporating them into technical standards through standards bodies can benefit the entire industry, allowing for faster adoption of the latest technologies and quicker time-to-market for products that use these technologies. Karczewicz's inventions at Qualcomm Technologies are part of Qualcomm Incorporated's vast patent portfolio, which the company makes available to the industry through its licensing business model.
Without this open exchange in standards bodies, Karczewicz says that data compression would never have met the demands of video streaming so soon. "Codecs require big teams to build. A single company would struggle to make one alone and its quality would suffer from the lack of competition and exchange of information," she says.
Karczewicz's inventions have also given audiences 8K x 4K video resolutions at 120 frames per second, allowing users to stream video and use virtual and augmented reality applications on their mobile devices. They have also played a key role in the advancement of telemedicine, allowing doctors to provide medical care from a distance using teleconference technology.
After decades of major contributions to the video industry, Karczewicz continues to be at the forefront of new advances at Qualcomm Technologies, currently working on the Versatile Video Coding (VVC), a new video compression standard that will be launched in 2020.