Gdynia and Tel Aviv: thousands of kilometers bridged by the same history. What do those two cities have in common? A new exhibition on display at the Museum of History of the Polish Jews POLIN explores the historical and architectural similarities between the two young, modern cities. The exhibition is in partnership with Lufthansa in Poland and displays artwork safely transported from Tel Aviv to Warsaw with Lufthansa Cargo, one of the world's leading companies in the transport of air freight. The museum has chosen to partner with the trusted aviation Group because of their dependable reputation and trust in transportation of such unique objects by the highly trained staff.
The exhibition highlights how Gdynia and Tel Aviv were built in the modernist style by renowned architects around time of the German Bauhaus art school, which shaped the modern faces of many cities around the world. Both cities were referred to as "white cities" due their white facades of elegant buildings, which is showcased through meticulously constructed models of buildings at the exhibition.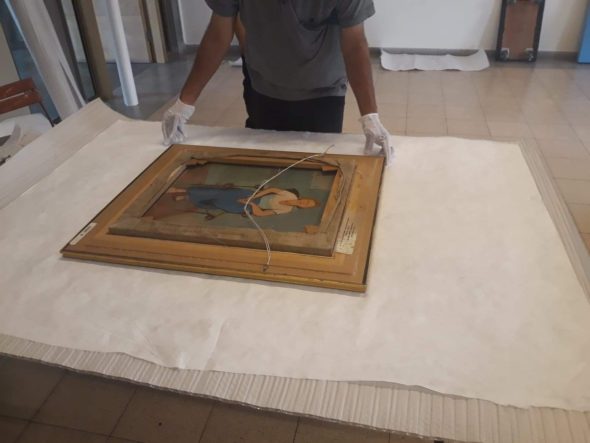 Furthermore, annual celebrations, original posters from the interwar period and everyday objects are displayed at the museum. Paintings from artists such as Reuven Rubin (including "Port in Jaffa" from 1923) or Ludwig Blum will also be available for the visitors to behold, as well as subtle illustration by Nachum Gutman created for the book "Little city with few people. Histories from the beginning of Tel Aviv" presenting everyday life of a young city.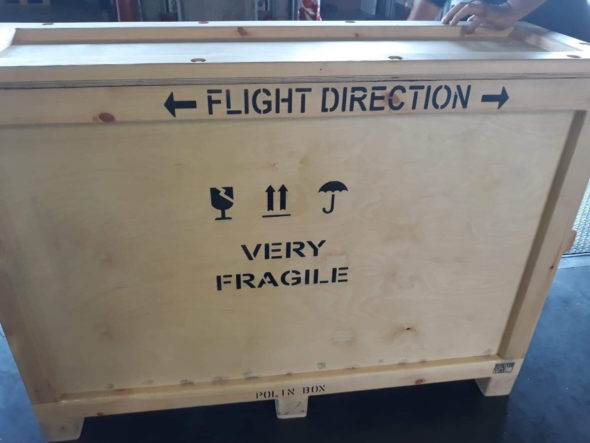 "Transporting the drawings, graphics and paintings for the 'Gdynia – Tel Aviv' exhibition needs special care due to the material and techniques used to create them. Works made with ink, pencils and especially pastels require individual packing and special placing in casings. Moreover, maintaining proper temperature and humidity is crucial – notably during a long flight. Conservators and companies specializing in art transportation have to make sure that the conditions inside the casings are suitable for the travel ahead by using professional casing fillings such as sponge fibers and cardboards. Moreover, time is of the essence – and transported works of art have a priority in airport service" said Aldona Modrzewska, Head of the Museum Collection Department.
Frank Wagner, General Manager Sales Poland for the Lufthansa Group: "As an airline, we want to spark the same spirit and courage in our passengers to explore or help them revisit and treasure their cultural heritage and achievements. We believe that every single item we transport has its own unique value – not only material, but also emotional. That's why our colleagues from Lufthansa Cargo leave nothing to chance to make sure that transported works of art will safely reach their destinations. This requires effective work both on the ground and in the air. When it comes to the history of Tel Aviv and Gdynia, both cities were founded by brave pioneers, ready to travel into unknown and full of spirit."
The exhibition "Gdynia – Tel Aviv" will be opened for visitors between September 13th, 2019 and February 3rd, 2020. For those who won't be able to experience it in POLIN in Warsaw, there is another opportunity waiting – since March 2020 the exhibition will be presented in the Gdynia City Museum.
https://www.polin.pl/pl/gdynia-tel-awiw