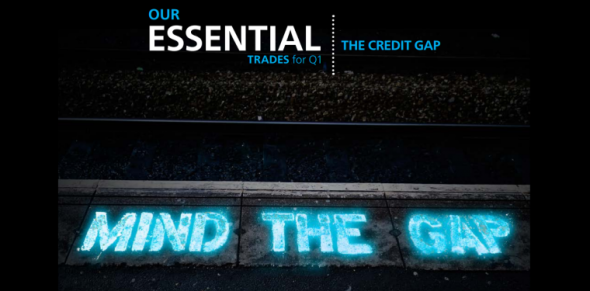 Saxo Bank, the online multi-asset trading and investment specialist, has today published its quarterly 'Essential Trades' for global markets and key trading ideas for 2016.
December 2015 saw a paradigm shift as the U.S. Federal Reserve finally delivered its first rate hike in more than nine years. Saxo's outlook for Q1 therefore focuses on 'minding the gap' – examining the net change of how various asset classes react during rate hike cycles.
Steen Jakobsen, Saxo Bank's Chief Economist, said: "Q1 will be a tough start to the year dominated by confusion, increased volatility and a lot of Fed second guessing. The bigger picture however is that we are transitioning towards a model of marginal cost of capital and that is good news.
"Fed hikes are a sign of healing not sickness and 2016 is set to offer great opportunities for investors who are looking to capture growth in their portfolios as the market resets itself."
Against this backdrop, Saxo's outlook for major asset classes in Q1 2016 is as follows:
Commodities
Q1 could be the worst in the cycle for beleaguered oil. The lifting of sanctions against Iran could boost exports, initially from oil held in floating storage and later by 500,000 barrels/day into an already oversupplied market. In the U.S., inventories tend to rise during the first four months and this could increase pressure on Cushing, the delivery hub for WTI crude oil futures.
The first quarter will also continue to pose a challenging environment for precious metals with investors' most likely viewing higher rates in the U.S. and continued quantitative easing in Europe and China as a dollar-buying opportunity.
FX
More than ever, now that the Fed is actively adjusting interest-rate policy again, the outlook for global markets and all currencies, major and minor, hinges upon the Fed hikes to come and adjustments in the market's anticipation of the pace of those hikes. A straightforward call is for the USD to rise as the Fed is now leading the pack in unwinding the exceptionally easy policy of the years since the global financial crisis.
Bonds
As we enter a new year, one topic will dominate the agenda and preoccupy investors the world over – the credit factor. And with interest rates lifting off from zero, the cost of credit will inform the performance environment both on a national as well as corporate level. In the event of any economic upside surprise during Q1, it makes sense to add a short bund position in a portfolio context.
Equities
If equity markets are shielded from energy and mining credit crunch spillover – which is our scenario – then 2016 will likely be a good year as investors face a flattening curve in USD yields, negative rates across European government bonds as far out as five-year maturities and in short-term Japanese government bonds.
Macro
The global economy will hold up in the face of the first U.S. rate-hike cycle in a decade, but the outlook is skewed towards the advanced economies and away from emerging markets. For now, however, the ramifications of the rising cost of capital will not be exclusively negative and global growth will inch higher.
Europe
Poland has enjoyed the reputation of a solid, recession-resistant and well-developed economy for some time now. Unfortunately, it remains highly vulnerable to higher capital costs – particularly insofar as the energy sector is concerned. Our view is that Polish growth will likely take a hit in 2016.
Asia-Pacific
Q1 marks the Chinese New Year of the Red Fire Monkey – a year that could be characterised by extra market mischief, ambition and yet more volatility. Dislocations and fragmentations will be even more strenuous in 2016, with geopolitical risk high on the agenda and the potential for a global economic slowdown in what is already a challenging environment.
To access the full list of trade ideas produced by Saxo Bank analysts which accompany the Essential Trades for Q1, please click here: http://storage.saxosoft.net/TradingFloor/EssentialTrades-Q1-2016.pdf