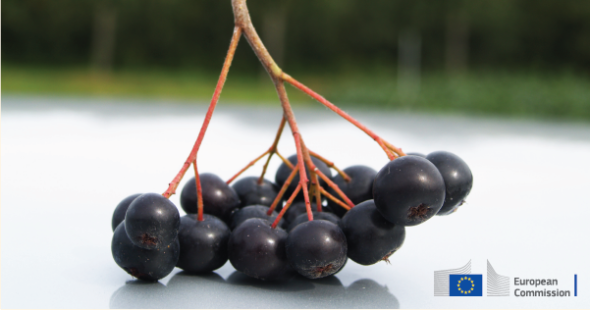 "We have a black treasure in Poland. This treasure is the chokeberry. The health-promoting properties of this fruit, which the Americans call a super blueberry, are underestimated," says Prof. Iwona Wawer from the Medical University of Warsaw.
Poland is the largest exporter of chokeberries in the world. According to Leon Kraszewski, President of the United Chokeberry group, we produce more than 50 thousand tons of this fruit, with more than 90% going to foreign markets. As Andrzej Karolak, President of the National Chokeberry Growers Association, states, Poland reigns supreme in the global chokeberry market (controlling almost a 90% share).
Polish 'superfood' is a hit in South Korea
At the moment, only the groups of chokeberry growers and enthusiasts know how popular the Polish chokeberry is becoming in Asia. Meanwhile, the chokeberry has become identified with Poland in South Korea. Due to the trade agreement ratified in 2011 between the European Union and South Korea, more and more products made from chokeberries end up in this Asian market.
"Once the unnecessary obstacles were removed, Polish food producers quickly established business contacts," says Leon Kraszewski. "The trade agreement has allowed small Polish companies, working to make the chokeberry a success, to enter a market which was previously only accessible to the big players.
"We've been sending 'Organic Chokeberry Juice from Biebrza' to Korea for a few years now," says Andrzej Chilicki from the Eko-Aronia-Rolnik farm in Sztabin, President of the Augustowski-Podlaski EcoFarm Association. According to Chilicki, there are many benefits for farmers from the agreement.
"Things are a lot easier now that Korea has started recognising EU certificates. Prior to this, it was extremely difficult to export agricultural products," he says.
"Acquiring a certificate meant that it was necessary to find a Korean company with sufficient interest in importing to make the required investment which would help the Polish company to obtain one. This was impossible for farms like mine," says Chilicki.
RUNOLAND Sp. z o.o. is a family business based in Góra in Lower Silesia, and specialises in the production of preserves. Organic jams made from chokeberries proved to be the company hit that conquered Korea. "Even though we only entered this market a little more than two years ago, we already send 10 containers there each year, and each container has 45 thousand jars of chokeberry products. About 30% of our exports are sent to Korea, which translates into a revenue of 1.5 million zlotys from this market," says Przemysław Leśniewski, Runoland Export Manager.
Chokeberry producers would like to expand their export to another Asian country: Japan. Polish chokeberries arrived there in 2011 after the Fukushima disaster, due to the initiative of Prof. Iwona Wawer, who advised on studies, carried out in Poland, on the treatment of radiation sickness with chokeberry extract. This fruit is valuable in the diet of people who have been exposed to high doses of radiation.
"Unfortunately, exporting to Japan is very difficult because there is still no signed trade agreement with the EU. The complicated certification process means that the Japanese Ministry of Health must accept every detail of the production process," explains Andrzej Chilicki from Eko-Aronia-Rolnik.
"Trade with Japan is extremely bureaucratic. It is very important for us to negotiate a trade agreement that would allow trade barriers to be overcome," says President of the United Chokeberry cluster, Leon Kraszewski.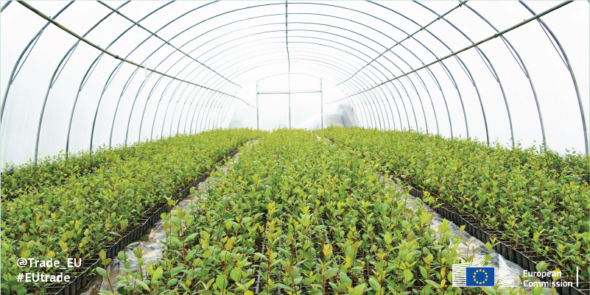 Why do Koreans love the Polish chokeberry?
The inhabitants of Korea are well-known for their obsession with healthy lifestyles and nutrition. According to the book, Economic Miracle Market South Korea, the Korean obsession with food is associated with the perception that a healthy body is the greatest asset," says Dieter K. Schneindewind. Therefore, it comes as no surprise that the Koreans became captivated with the Polish 'super-product.' According to Prof. Wawer, its beneficial impact on health and maintaining good condition should be widely known in Asia, as well as in Europe.
Chokeberries are the richest source of antioxidants. "American researchers from Tufts University found that in order to provide your body with the right amount, you would need to eat half a cup of blueberries a day. You can drink half a cup of chokeberry juice, but to get the same amount of antioxidants in bananas, you would need to eat almost 5 kg a day," says Prof. Wawer, author of the book, Aronia Superowoc [Chokeberry, the Superfood], who is an avid promoter of knowledge about the chokeberry.
This is just one of the advantages of this unassuming fruit. Prof. Wawer writes about the many bioactive ingredients of the chokeberry, including anthocyanins and catechins, which are responsible for the health-promoting properties of red wine, such as reducing the risk of heart attack. Chokeberry anthocyanins can be invaluable in preventing not only cardiovascular disease, obesity and atherosclerosis, but also diabetes, rheumatic diseases, and Alzheimer's and Parkinson's diseases. They also have a positive effect on the skin.
In looking for the next 'superfood', the Koreans fell in love with the chokeberry which is sold there in the form of concentrates, freeze-dried products, powdered dietary fibre, and even cosmetics.
The cosmetics company, Produkty Naturalne, has been sending its products to Korea for many years. "We work with a Korean distributor who created a special line of packaging for chokeberry cosmetics," says Włodzimierz Bereziński, the company founder. "The chokeberry is a hit in Korea," he adds.
The presence of the Polish chokeberry in Korea is the result of several years' work by the representatives of Polish companies, mainly of the now-defunct Agropharm company, once a leader in the domestic chokeberry market. It is because of this that the fruit appeared on Korean shelves in the 90s. "When they think about chokeberries, Koreans immediately think of Poland," says Paweł Szkudlarek of HANPO, a company which provides support to Polish and Korean businesses in entering both markets.
Over the last few years, there has been a marked increase in products imported from the European Union into South Korea. "They are very fashionable. A few years ago, chokeberry products were difficult to come by because of customs duties, etc.," says Paweł Szkudlarek of HANPO. "As a result of the trade agreement, which is celebrating its fifth anniversary on 1 July 2016, prices have significantly decreased and the selection available has increased. This market has great potential for Polish entrepreneurs; it pays to take a risk," he adds.