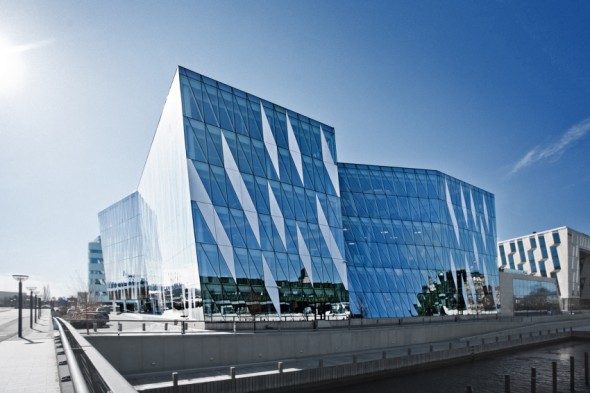 Saxo Bank, the online multi-asset trading and investment specialist, and Morningstar Investment Management Europe Ltd, part of the Investment Management group of Morningstar, Inc., a leading provider of independent investment research, announce today a collaboration that expands the range of investment strategies available to Saxo Bank clients.
With the new collaboration, Saxo Bank will add a value-based investment strategy to the range of investment portfolios available through SaxoSelect. The new portfolio, named Saxo Morningstar MOAT® Portfolio, offers a smart and cost-effective way to invest in a portfolio of 30 quality stocks based on Morningstar's Economic MoatTM Rating methodology and valuation research, which identifies stocks undervalued by the market.
Saxo Morningstar MOAT® Portfolio is the first stock portfolio product in Europe to provide exposure to Wide and Narrow Moat rated companies as determined by Morningstar analysts. Saxo Bank clients have full visibility over each of the stocks in their portfolio and can follow their positions in real time in a fully transparent investment environment directly through the SaxoTraderGO platform.
Stocks in the portfolio are selected from 33 exchanges. Only companies which Morningstar believes have a sustainable competitive advantage will be included. These companies are in a good position to fend off competitors and earn high returns on capital for at least 20 years (Wide Moat) or at least 10 years (Narrow Moat). Stocks are then evaluated using fundamental analysis to arrive at fair value estimates and only those trading at a large discount to these estimates are included in the portfolio.
Initially invested with equal weights, the portfolio will be reviewed by Morningstar Investment Management and rebalanced by Saxo Bank if necessary at the end of each quarter. To reduce the number of stocks replaced and the associated trading costs, the portfolio only replaces stocks if an alternative can be found which offers a 25 per cent improvement in its price to fair value. The rebalancing to target weights is also subject to a buffer to minimize transaction costs.
Kim Fournais, CEO and co-founder of Saxo Bank comments:
"By combining our leadership in trading technology together with Morningstar's expertise in investment research and investment management, we have created a compelling investment strategy for the modern investor at a competitive price. As an enabler of financial market activity, we are proud to turn Morningstar's trusted research into actionable investment opportunities for our clients.
"Our SaxoSelect offering is underpinned by the belief that technology will profoundly change the asset management industry, a sector particularly ripe for disruption. Access to technology, demand for transparency, and focus on performance will change the way individuals manage their savings."
Simon Ewan, Managing Director at Morningstar Investment Management Europe Ltd, comments:
"Technological development continues to transform the investment landscape, helping firms develop scale by combining the complementary strengths of different participants. Our collaboration with Saxo Bank combines our equity research into an effective and efficient portfolio offering that is available to a wide audience."
Launched in January this year, SaxoSelect is a fully digital and automated trading and investment service that enables clients of Saxo Bank to invest in pre-selected portfolios directly from their trading platform. Alongside the Saxo Morningstar MOAT® Portfolio, SaxoSelect offers two types of Investment Portfolios: Balanced Portfolios based on iShares ETFs and Active Trading Strategies aimed at experienced investors.
Initially, the Saxo Morningstar MOAT® Portfolio will be available to SaxoSelect clients in the Nordic countries, the Netherlands, Italy and across Central and Eastern Europe.
For more information, please visit: http://pl.saxobank.com/campaigns/equity-portfolios