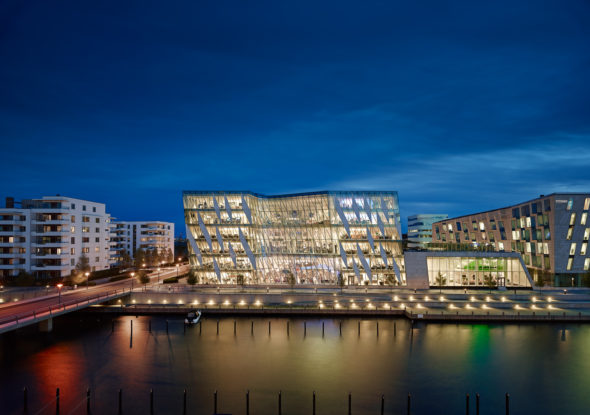 Saxo Bank, the online multi-asset trading and investment specialist, today announces that it has won Best Prime of Prime House in FX Week's Best Banks Awards and Best Forex Broker and Best Prime of Prime/Retail Liquidity Provider in the Finance Magnates Awards.
Recognized by industry experts as benchmarks for the global foreign exchange industry the awards are indicative of Saxo's continued status as a market leader in FX. These award wins follow other recent accolades for Saxo Bank for its FX expertise including "Best Overall Boutique Prime Broker" in HFM Asia Hedge Fund Services and "Best FX Provider in Denmark" in Global Finance's World's Best FX Providers awards.
As one of the early innovators in providing FX trading solutions, Saxo Bank launched its first FX trading platform in 1998. Today, Saxo Bank's FX platforms and innovative technology driven prime brokerage caters to retail clients, direct institutional clients (including White Label clients) and retail aggregators.
Aiming to lead the way in reforms of the FX industry, Saxo Bank has recently focused on enhancing its FX offering in three areas: Pre-Trade Margin Controls, Order Driven Execution and multi-site cross-collateralization.
Commenting on the various award wins Kurt vom Scheidt, Global Head of Foreign Exchange at Saxo Bank, said,
"We are delighted to have been recognized once again as a technology driven leader in the industry. Our full suite of services for FX clients is being continuously enhanced around our core pillars: market access, liquidity, and technology wrapped in innovative and   stable services delivering best execution for our clients. These four prestigious awards wins are testament to this continued commitment and we look forward to delivering further upon this vision into 2017."